As I posted before, on the morning of Ryan's birthday, we went to a local farm to visit the animals. It was a gathering of the local breastfeeding group I belong to, and I think a good time was had by all. We planned for a pot luck picnic lunch and we said good bye to two of our members who are moving away and celebrated the birth of two new babys in our group this spring (our Adam being one of them). Technically there were 4 new babies born in our group this spring but Nicki and her twins are not back here yet.
Here are some fun photos from the trip!
Amelia has a snack.
The birthday boy's cupcake moustache.
Amelia takes a stroll.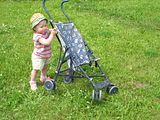 Kathryn loves Canada.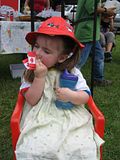 Ryan sneaks a taste of the birthday cupcakes I made (colored shreaded coconut on top to mimic red and blue fireworks).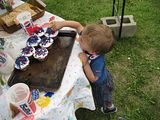 The dog enjoys some worms and dirt.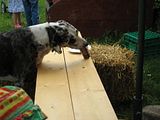 Ryan's favorite animal at the farm.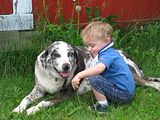 Ryan has a drink.
The Melanchuk girls liked the farm.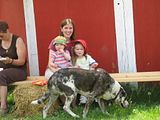 On the hayide.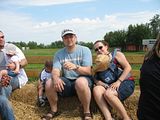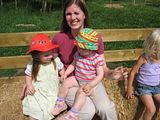 Kathryn and the turkeys.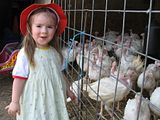 Kathryn feeds a goat.
A goat wants Amelia to feed him.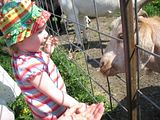 The girls pet a bunny.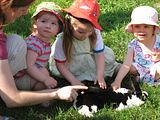 Kathryn pets a chick.
Amelia and a chick.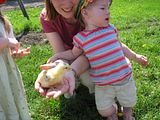 One of the owners children gets cagey.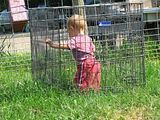 Kathryn takes a break.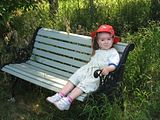 Amelia joins her.
Girls on a seesaw.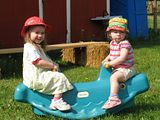 Ryan and Brad.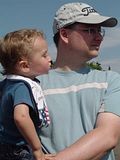 Ryan and a bunny.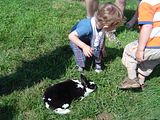 Ryan and a chick.
Kathryn holds a baby chick.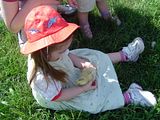 Ryan and a bunny.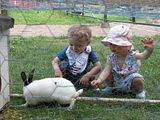 Ryan loves that dog.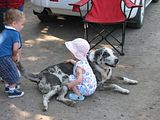 Maybe a little too much.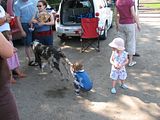 Thank you so much to the Sawchuk family for opening their farm to us and giving us a great day trip.