Welcome to Talk About Tuesday-Home Edition. For more information or to see what others are talking about, visit Lara at The Lazy Organizer.
This time around, I am going to talk about outside my home. This fall we will start year #4 in this house and finally things are starting to feel like home both inside and out. This is what it looked like when we moved in.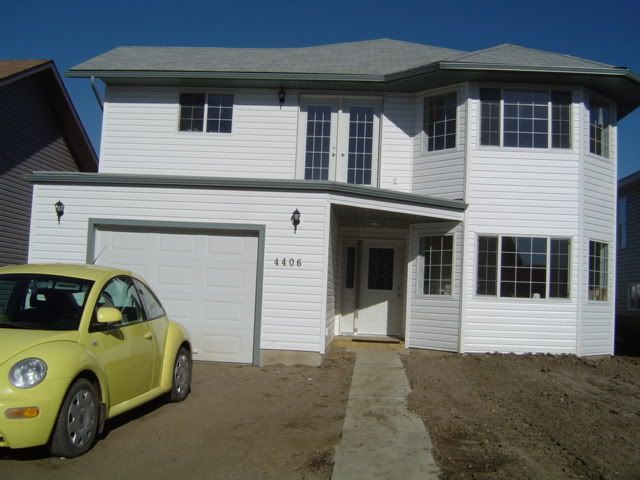 We moved in during the fall so nothing was done outside, except that the glass rails were put up around our balcony overtop our garage. The first summer was when Ryan was born and so nothing was done outside as we were focused on renovations inside to make room for visitors. At the end of last summer we got our driveway. (sorry we didn't get any photos of it taken until Christmas time!)
Then this summer, with Ryan turning 2 and Adam being born, we decided we needed a place for the boys to play. So now we have a lawn.
From the front: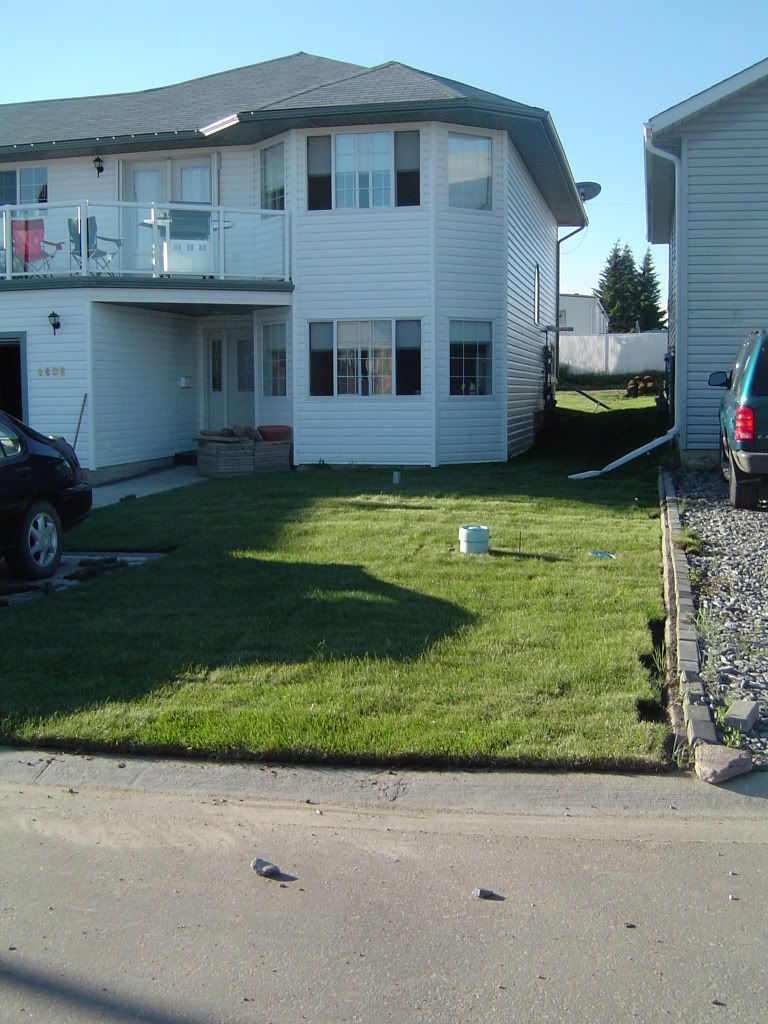 The back from the back access road:
The back from the back of the house: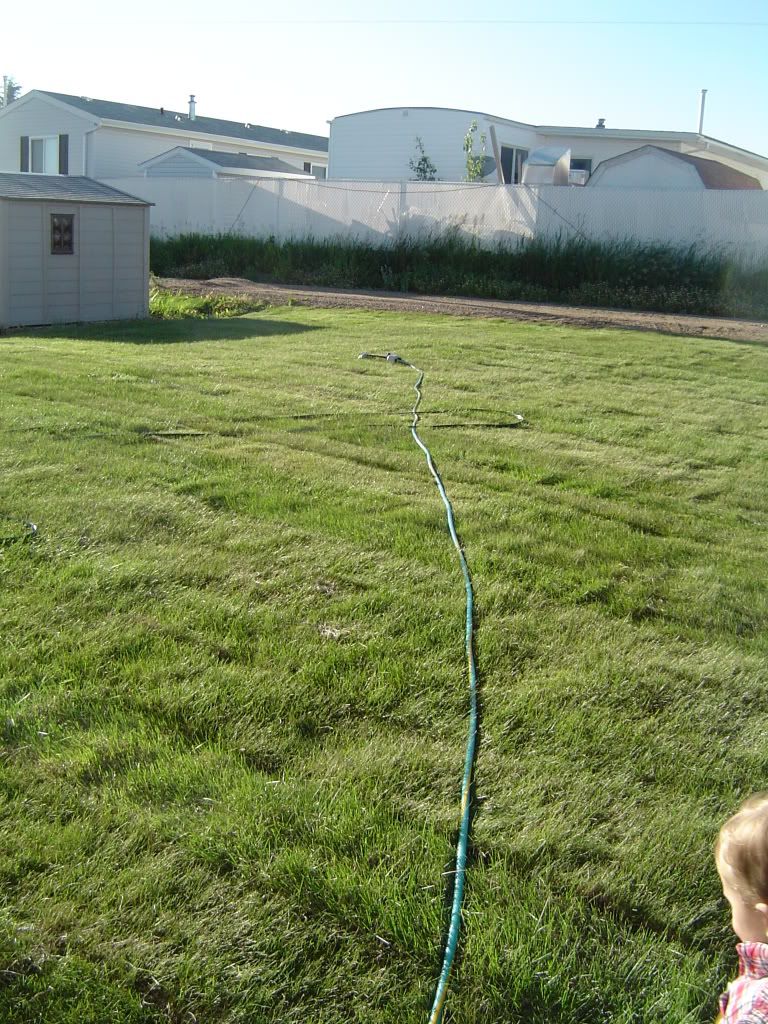 And here is our balcony, complete with the new bbq from my parents as an early anniversary gift this year and our seats 6 patio set. (A couple of weeks ago a strong wind took our umbrella up and away, over top our house, our neighbors house and deposited our umbrella in the backyard of the house 2 doors down from us. It suffered a few minor cuts in the fabric and two broken arms.)
All that is left to do outside is to get a fence. Maybe next summer. People ask me about flowers but I kill plants so I am hesitant to plant anything.