I didn't have much of a chance to talk about Ryan's birthday since we were in the middle of a family gathering at the time.
We kind of did a theme of gifts for Ryan from Brad and I and my parents. The theme was potty training, with gifts that included books about potty training, a potty, and training pants.
Ryan also got some winnie the pooh items (new sippie cups, fork and spoon), new pjs and robe, books and a bubble lawn mower complete with lots of bubble mix. Aunt Amanda and Uncle Darryl bought Ryan a cute new winnie the pooh and tigger short set. Cousins Kathryn and Amelia bought Ryan new Mickey Mouse puzzles that are lots of fun. Cousins Vance, Sara, Logan and Nolan brought two fun tee shirts and some great cars.
I participated in a birthday gift exchange on the pregnancy board I joined with Ryan. Our secret birthday friend sent us a very cute "My first Mickey tee shirt" for Ryan's birthday.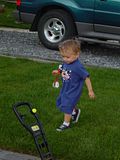 Here are some other photos and videos from Ryan's 2nd birthday.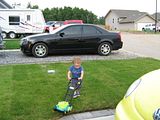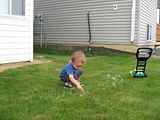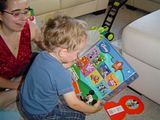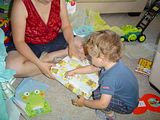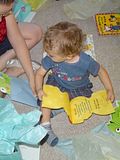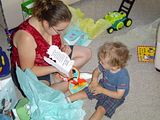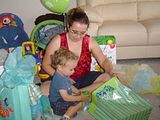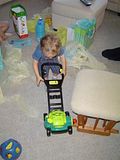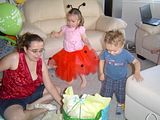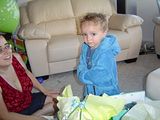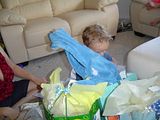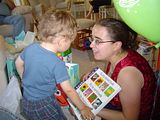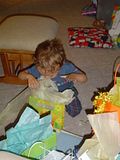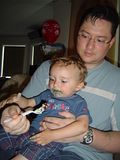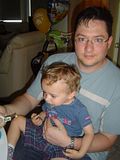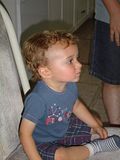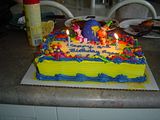 Click on these pictures to make the videos of Ryan opening gifts open in a new window: