I know it's been a while since I blogged. We've been up to all sorts of fun things. First off, we had some lego fun!
I made a castle and put Ryan's favorite Winnie the Pooh characters in the windows of the castle.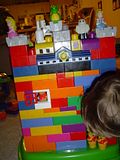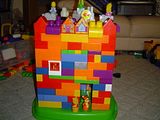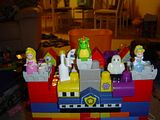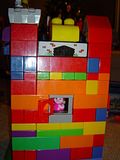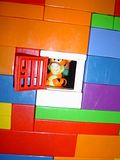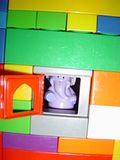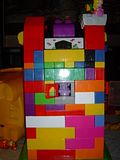 And what castle would be complete without a couple of princesses, a dragon, and of course a ghost.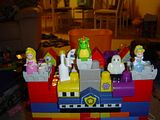 The next day I made a play area with the lego, that the boys could sit in and play in.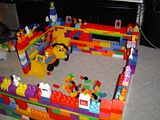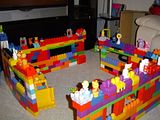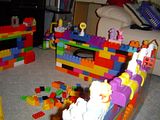 Unfortunately, it wasn't very stable and boys play rough so it never even lasted long enough for a playing in it photo :(