Despite all of us feeling a little under the weather on Valentines Day, we enjoyed some "heart" fun all day.
First we had heart shaped pancakes for breakfast.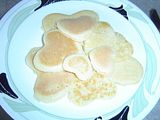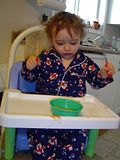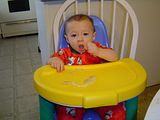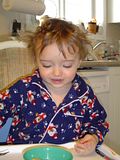 For lunch we had heart shaped grilled cheese and some heart shaped cookies for dessert.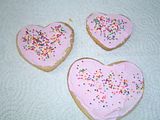 At dinner time, I made an old recipe Brad and enjoyed a lot before we had kids. The vegetables unfortunately didn't turn out so well and I never got around to making any of the valentines day desserts I had hoped to make, but there were leftover cookies from lunch and jello with cool whip left over from our Fun with Friends gathering the day before.
There were also presents. I gave the boys a new toy car each and some playdoh for Ryan. There were also some Mickey Mouse and My Friends Tigger and Pooh removable wall stickers for their bedrooms.
We gave Brad a new woodworking magazine and the new Nickelback cd.
Brad gave me a gift certificate to have a facial, manicure and pedicure. I can't wait for the chance to use it!